Don't wait any longer for the money owed to you
Strengthen your cash flow by automatically collecting recurring payments through your subscription management and sales area.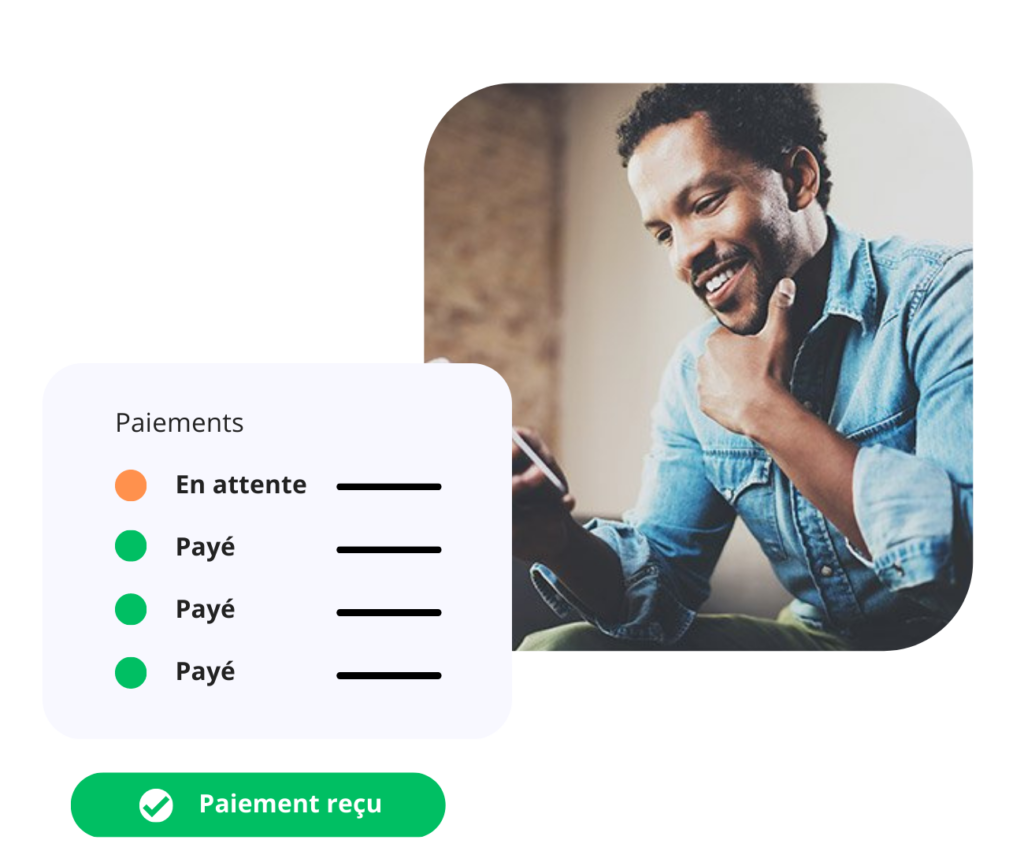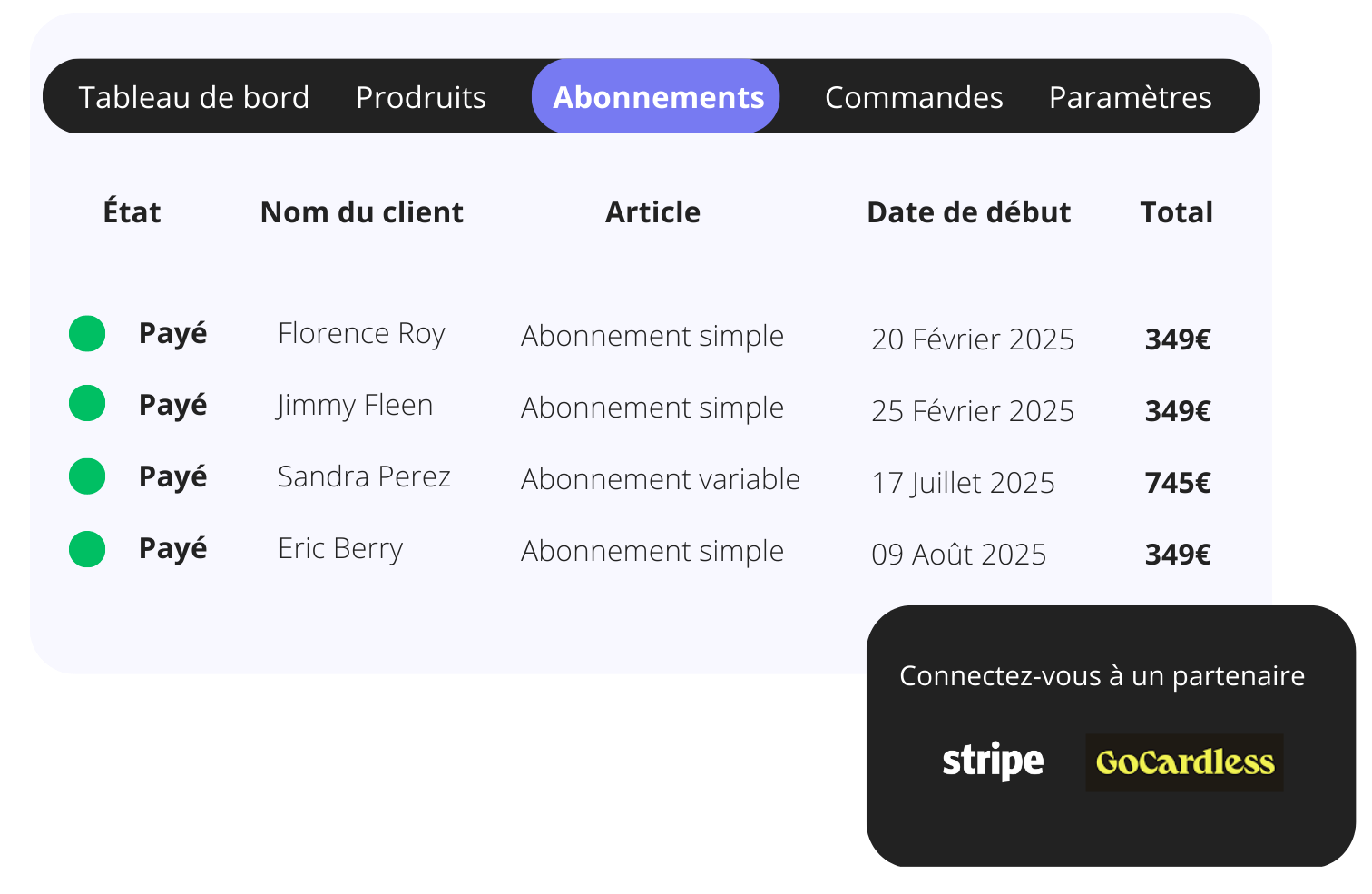 Say stop to late payments
An optimized buying journey for your customers
By offering a simple and secure purchasing environment, ensure your customers are on board with your new billing process.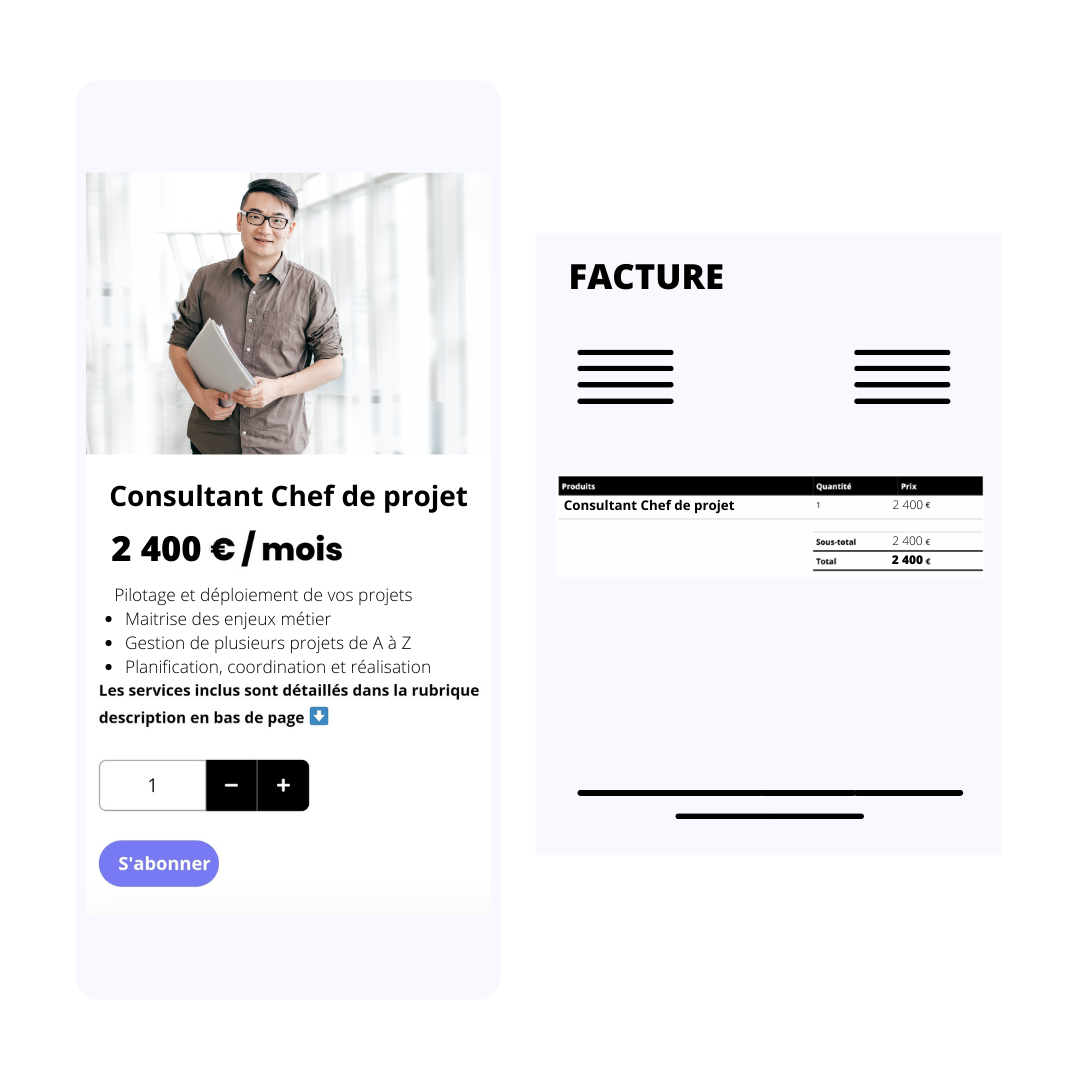 An ideal environment to save time and eliminate the stress of reminders
In a constantly moving world
Take advantage of an adaptive solution to future-proof your business.